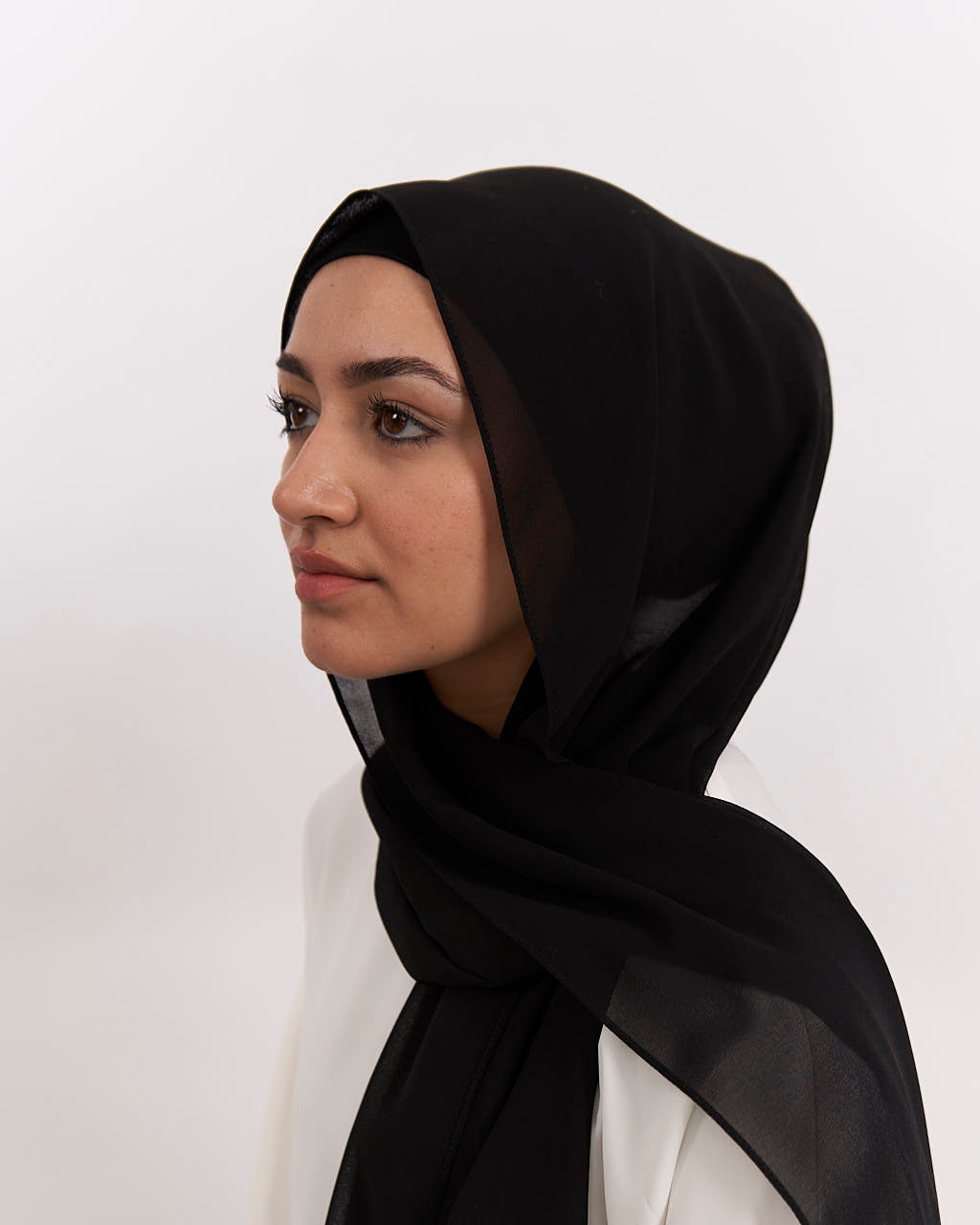 Chiffon Hijab + Cap - Black
Our Essential Chiffon Hijabs are made from the finest chiffon mateiral. Textured, lightweight and airy just how you like them. The ideal hijab to compliment your modest outfits for every day wear. It's an essential for a full time hijabi queen.

Size: 180cm x 75 cm

Comes with a complimentary Cotton Hijab Cap

Essential if you live in Australia
Easy to Wear & Breathable
Pair with a Hijab Pin / Magnet
Underscarf Recommended
Free Shipping over $150
Free Express over $250
Standard: 2 - 8 Days
Express: 1 - 2 Days

30 Day Returns

No returns during sales events or festive seasons e.g Ramadan, Eid

No returns on any sale items / lifestyle items / custom & headwear items unless damaged.
Every Purchase Helps Charity

Charity is very important part of Fajr Noor as we believe there is Barakah (blessing) in giving, it is a fundament part of the Islamic identity. So whenever you shop with us, a portion of every sale is given as Sadaqah. This not only helps those in need but allows us and our customers to purify our wealth. 

Prophet Muhammad ﷺ said: "Charity does not in any way decrease wealth. The servant who forgives, Allah adds to his respect; and the one who shows humility, Allah elevates him in the estimation (of the people)." - Shahih Muslim 2588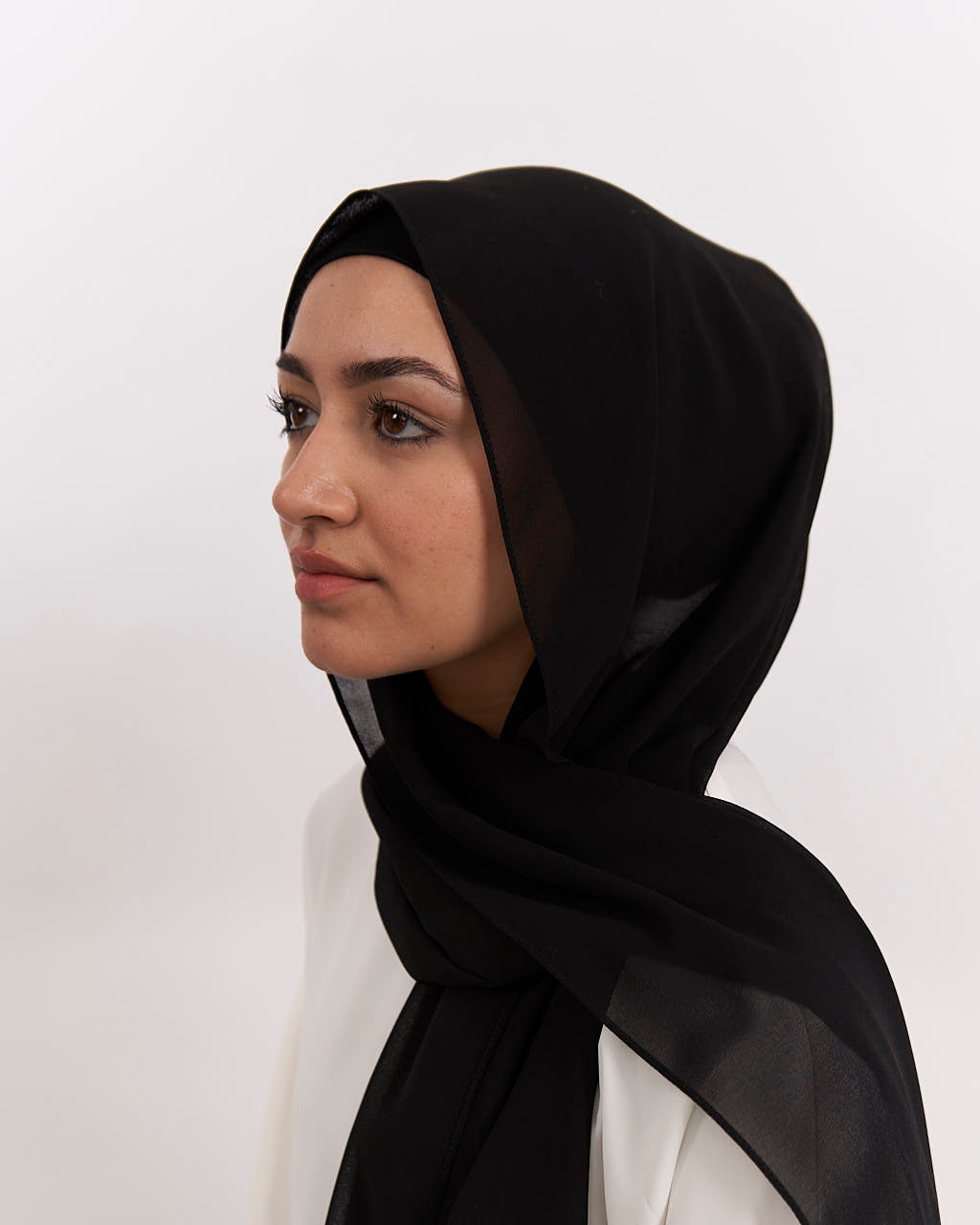 This product has no reviews yet.