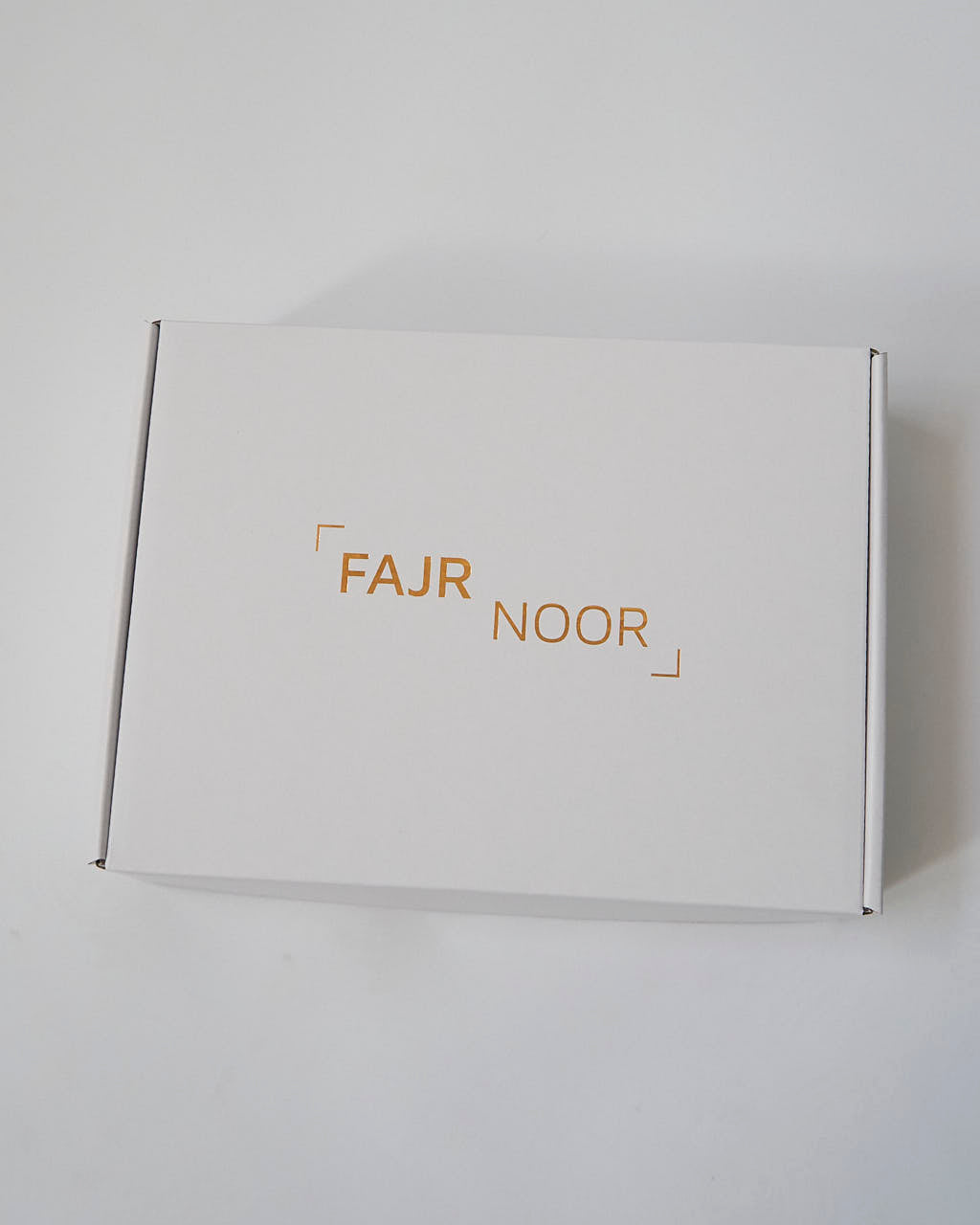 Gift Box + Message
Our Premium Gift Box are the perfect way to present a gift for someone special.

These custom-made Fajr Noor gift box are embossed with a foil finish and printed with unique message that is sure to create a wow moment.

They can be used as a beautiful storage box for your Fajr Noor hijabs, jewellery, or keepsake items.

Dimensions: Approx. 27 x 20 x 7 CM

Can fit up to 6 hijabs and 3 accessories depending on the size.

ONLY THE GIFT BOX IS INCLUDED. THERE ARE NO PRODUCTS IN THE BOX.

ALL GIFT BOXES ARE FINAL SALE.
Free Shipping over $150
Free Express over $250
Standard: 2 - 8 Days
Express: 1 - 2 Days

30 Day Returns

No returns during sales events or festive seasons e.g Ramadan, Eid

No returns on any sale items / lifestyle items / custom & headwear items unless damaged.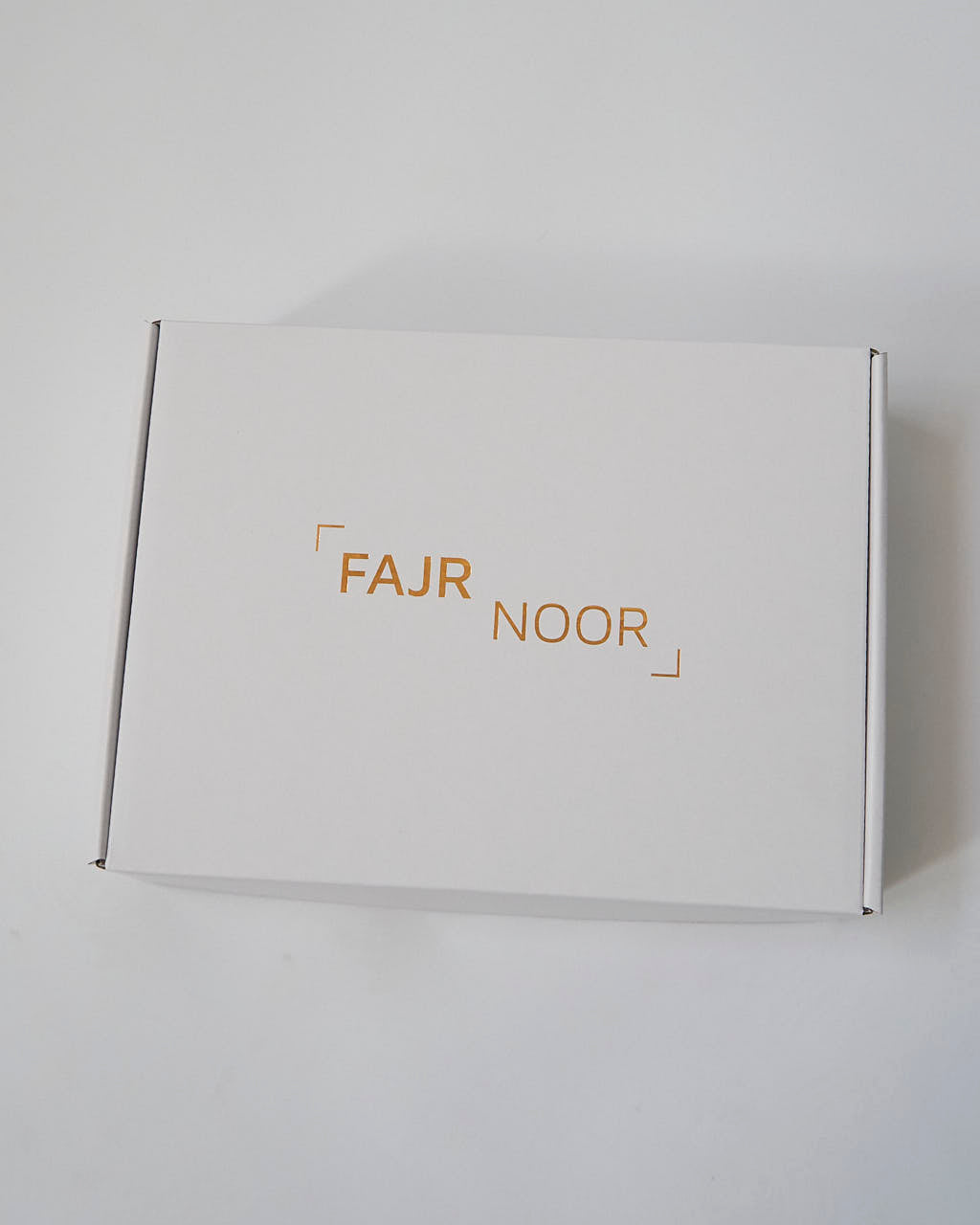 This product has no reviews yet.