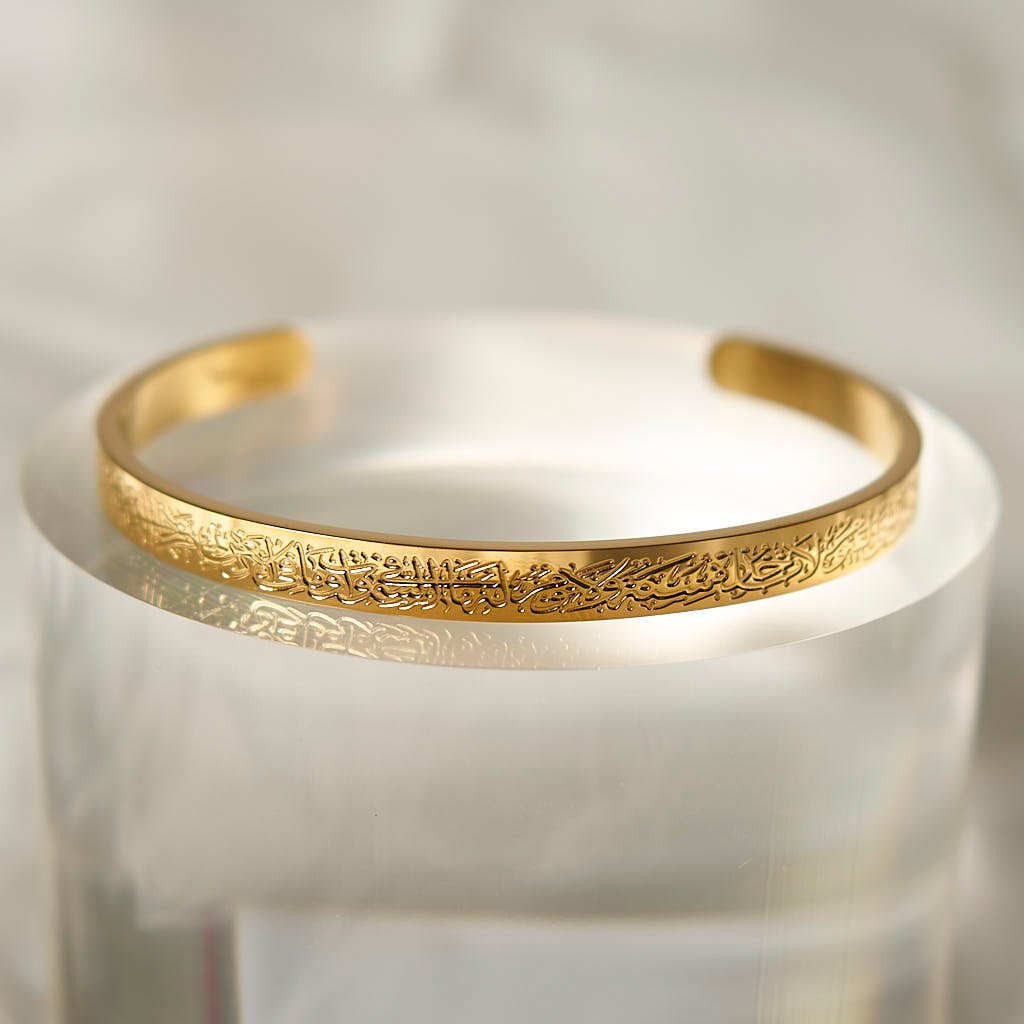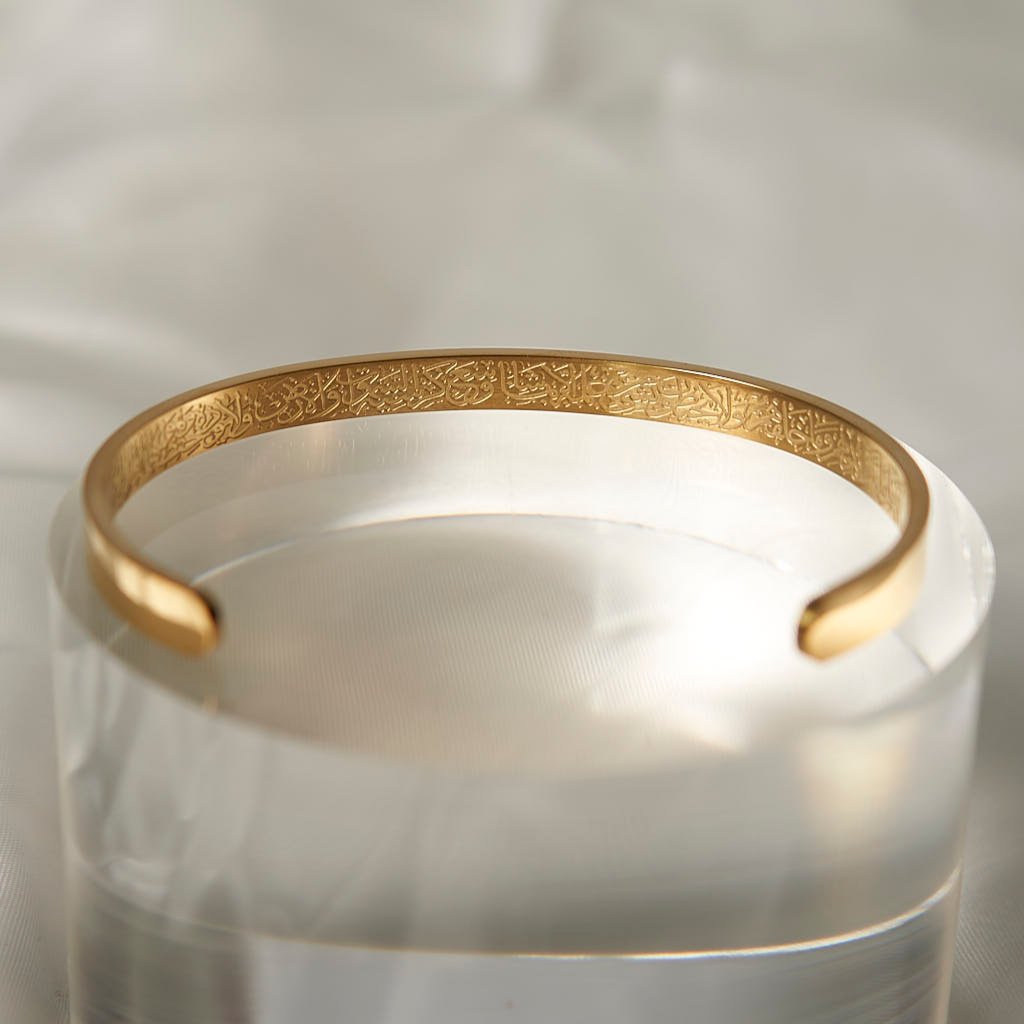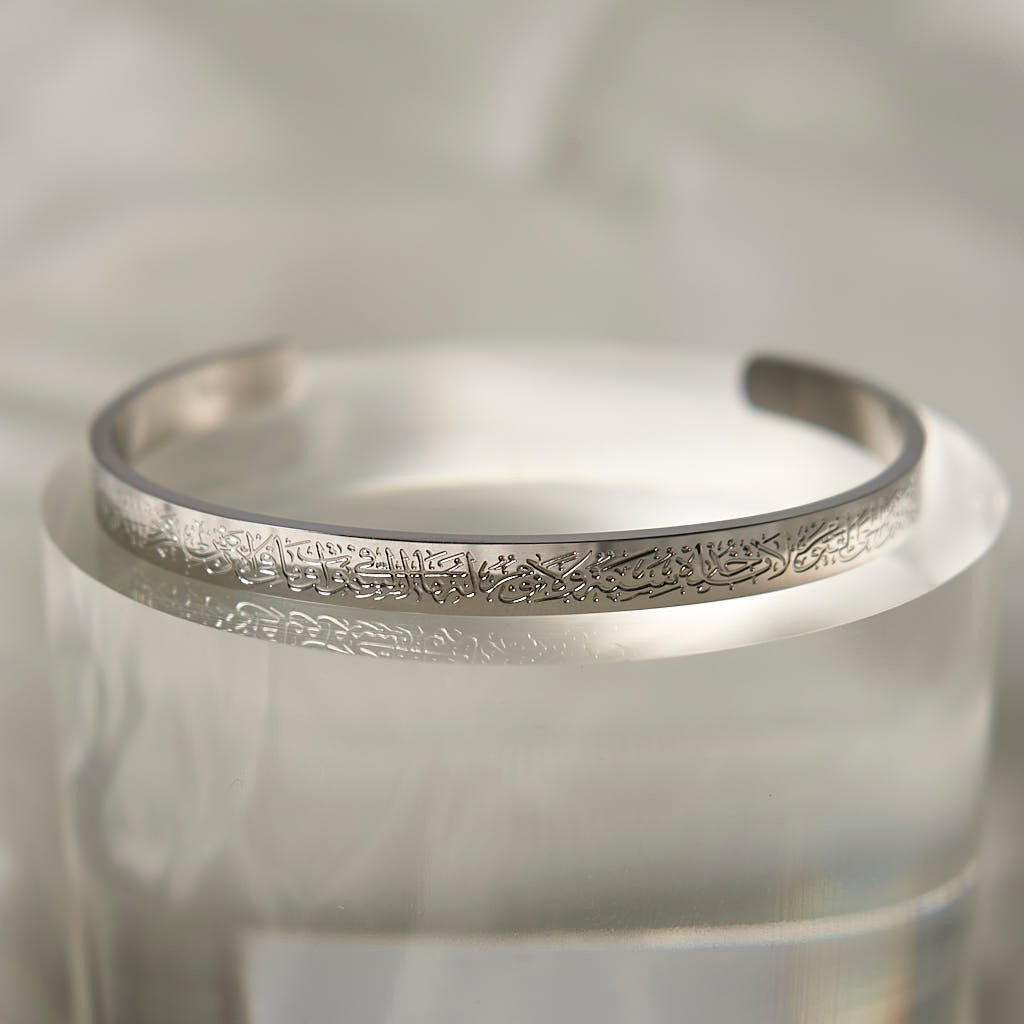 Ayatul Kursi Cuff
Ayatul Kursi is regarded as one of the most powerful important ayahs of the entire Qur'an when recited. With countless benefits to this powerful verse, this may be your most meaningful and intricately designed accessory yet!

The Beloved Prophet Muhammed ﷺ said, the one who recites Ayatul Kursi every morning will be in the protection and safety of Allah until the night. We hope this serves as a reminder to keep this verse close to your heart!

The Ayatul Kursi Cuff is made from a high quality solid stainless steel. Avaliable in 18K Gold plated, Rose Gold and Silver.

It goes perfectly with our Ayatul Kursi Necklace.

Cuffs are adjustable to ensure the perfect fit to any wrist.
Hypoallergenic: Sensitive Skin-Friendly.
Lifetime Warranty against all rust or tarnish.
You will be giving charity, as a portion of our profits will be donated to charity.

Reminder: These pieces contain verses from the Holy Quran. Please be mindful and wear with utmost care and respect.
Free Shipping over $150
Free Express over $250
Standard: 2 - 8 Days
Express: 1 - 2 Days

30 Day Returns

No returns during sales events or festive seasons e.g Ramadan, Eid

No returns on any sale items / lifestyle items / custom & headwear items unless damaged.
All our pieces come with Lifetime Warranty against any rust, tarnish or colour fading.

We want our pieces to last a lifestime, so you can appreciate the beauty that each piece holds.

The moment our jewellery fails to make you smile, contact us and we'll send you a new one.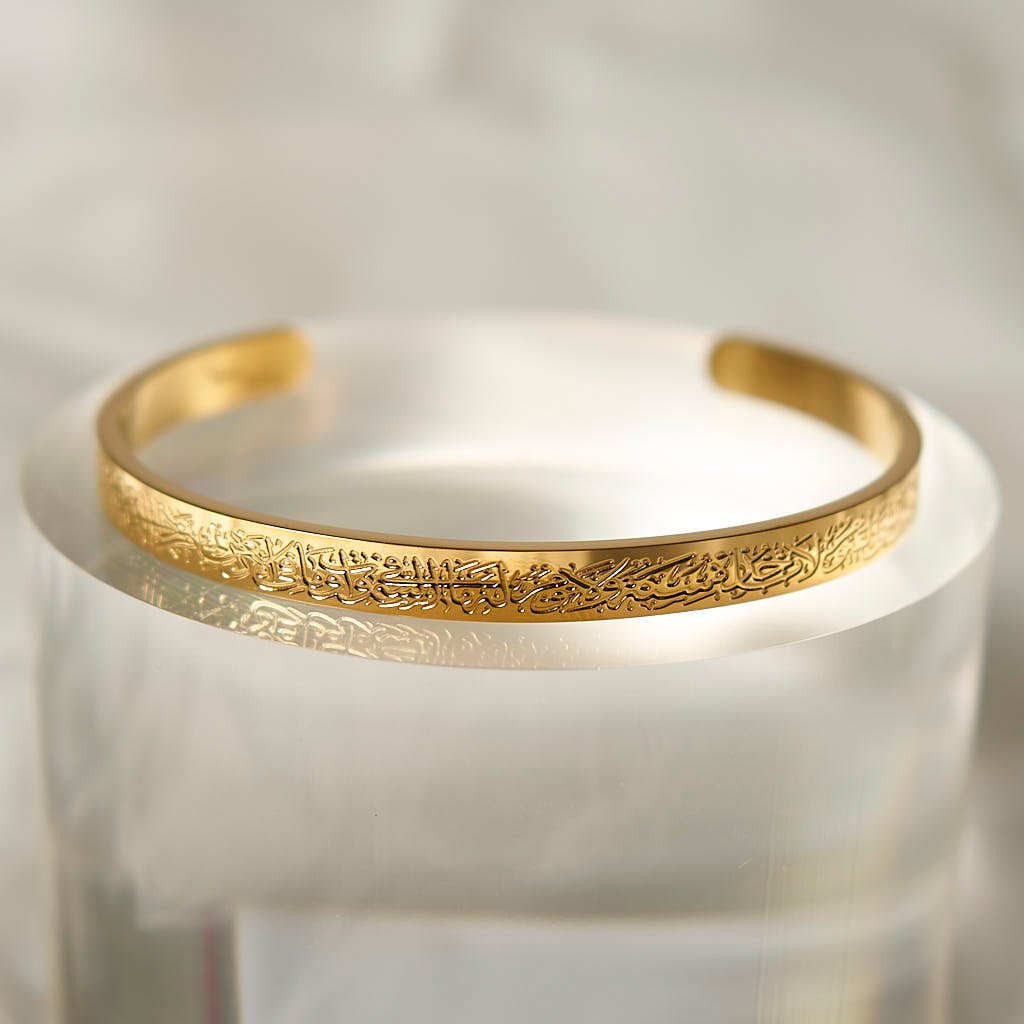 This product has no reviews yet.