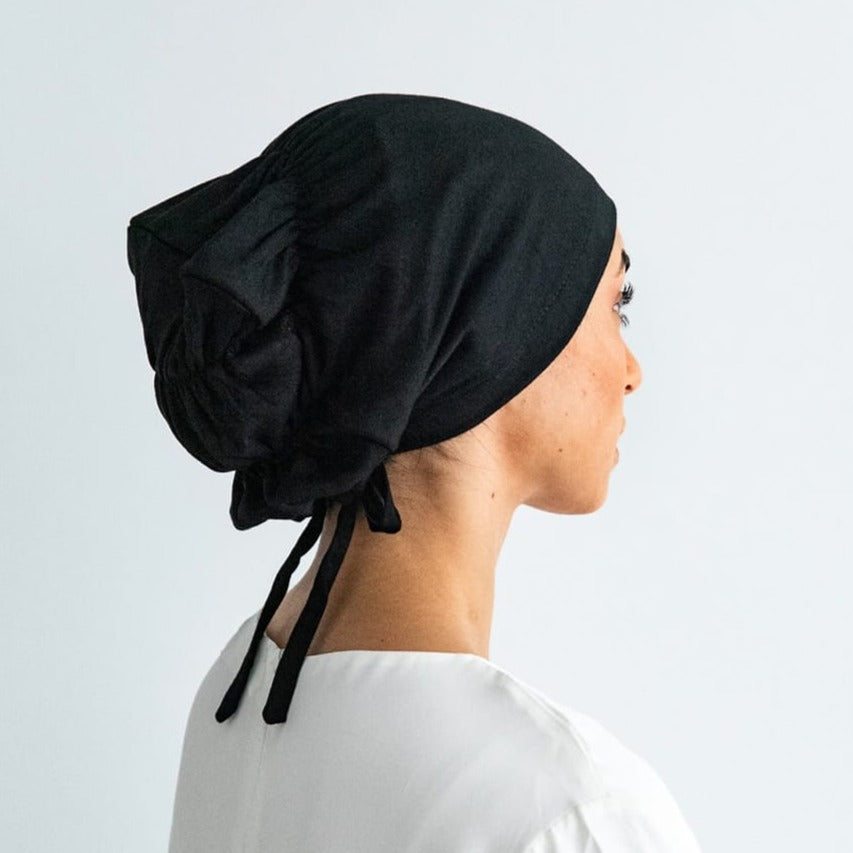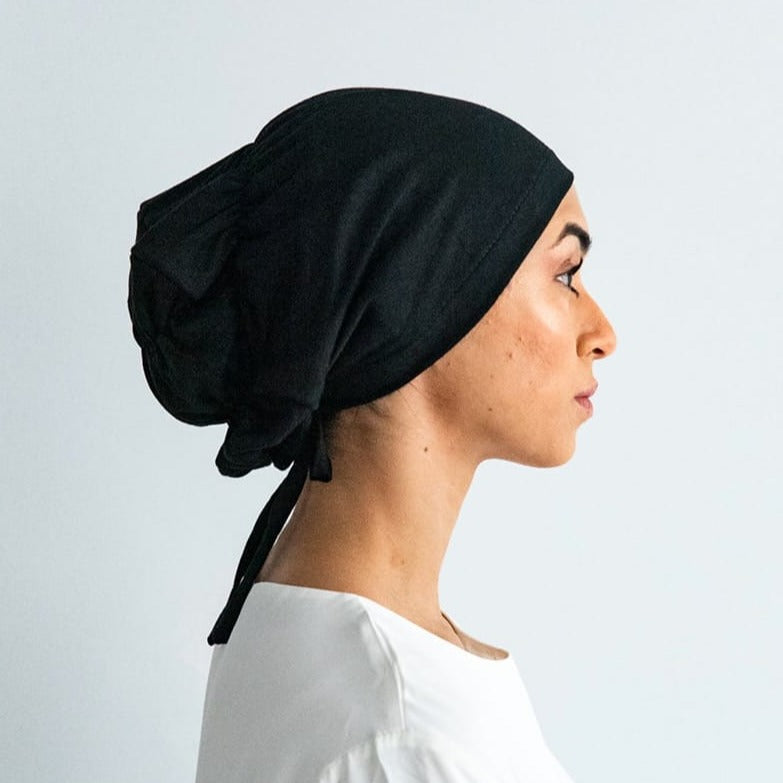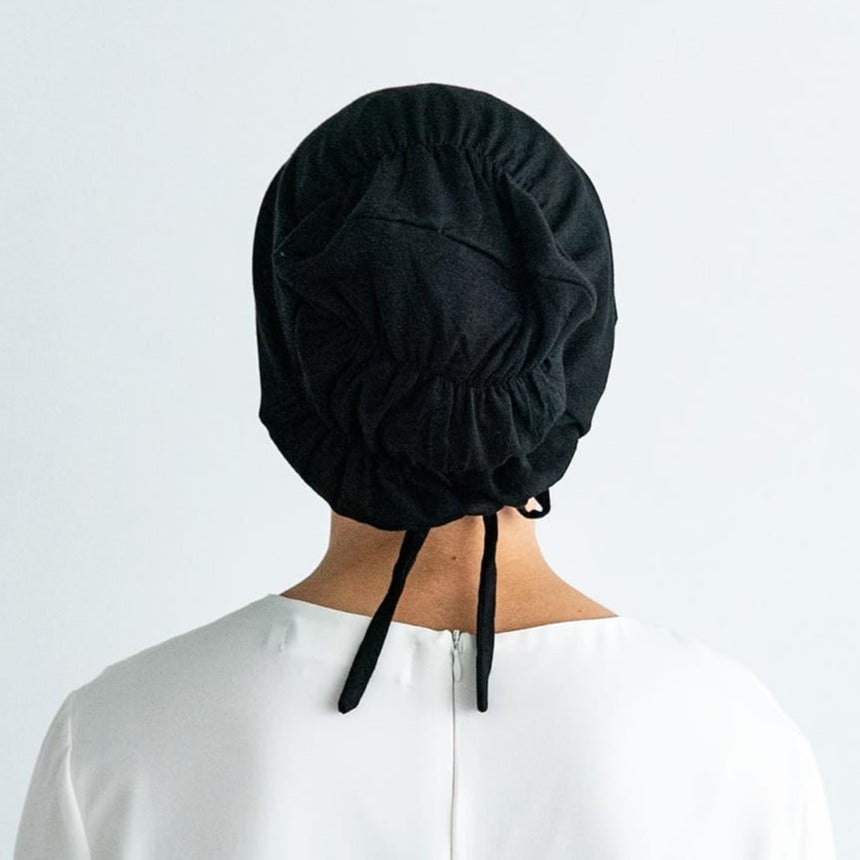 Elastic Silk Hijab Cap - Black
Our Elastic Silk Hijab Caps are similar to our Silk Hijab Caps but with extra friction and comfort, a great replacement for your outdated Hijab Caps.

We know that some hijab caps are not ideal for everyday wear and cause tension on the hair follicles thus leading to hair loss. These new Elastic Silk Hijab Caps are designed to combat that and provide 100% comfort. Great way to tuck in those luxiourious locks of yours without any fear of hairloss. These are a must have for every Hijabi!

100% Inner Silk and Comfortable
Health Benefits associated with Silk Material such as Reduced Hair Loss
Less Slippery and Easy to Wear
Lightweight and Closed Cap Design
Adjustable - One Size Fits All
Extra room at the back to accomodate all your hair

Note: No Exchanges or Refunds on hijab caps.
Free Shipping over $150
Free Express over $250
Standard: 2 - 8 Days
Express: 1 - 2 Days

30 Day Returns

No returns during sales events or festive seasons e.g Ramadan, Eid

No returns on any sale items / lifestyle items / custom & headwear items unless damaged.
Every Purchase helps Charity

Charity is very important part of Fajr Noor as we believe there is Barakah (blessing) in giving, it is a fundament part of the Islamic identity. So whenever you shop with us, a portion of every sale is given as Sadaqah. This not only helps those in need but allows us and our customers to purify our wealth. 

Prophet Muhammad ﷺ said: "Charity does not in any way decrease wealth. The servant who forgives, Allah adds to his respect; and the one who shows humility, Allah elevates him in the estimation (of the people)." - Shahih Muslim 2588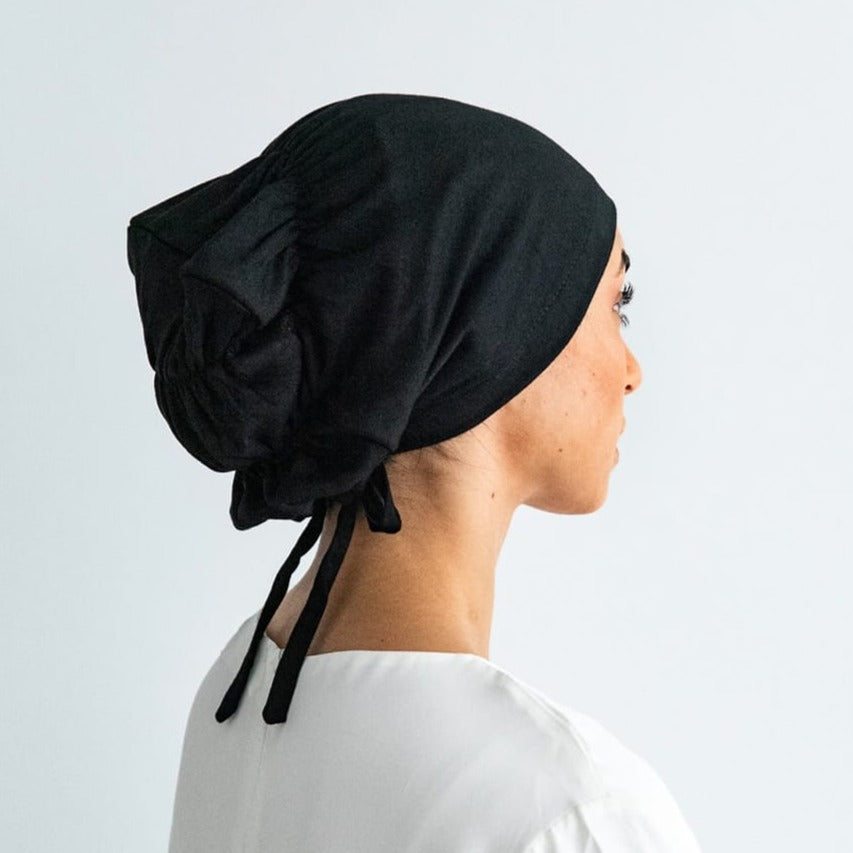 This product has no reviews yet.
This product has no reviews yet.