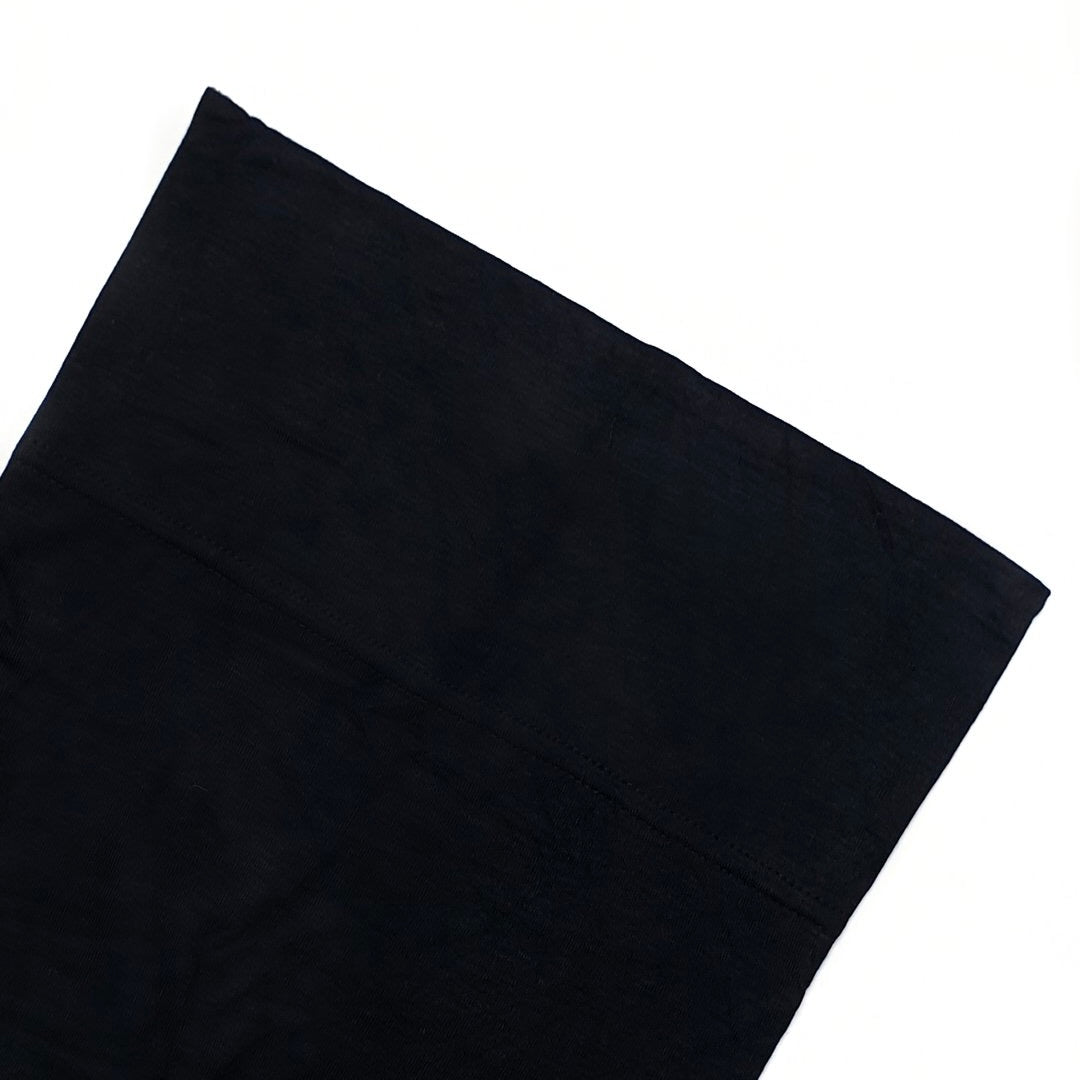 Hijab Cap - Black
The Hijab Cap you've been looking for! A must have for every Hijabi.

Made from 100% Jersey Cotton and open cap design.

The Underscarfs are designed to fit securely on the head while providing you with comfort as you go about your daily tasks! They feature a wide band that encloses the ears without feeling discomfort and a length that's perfect to tuck in those luxurious locks of yours!

30×22cm • Tube • Light • Comfortable

Note: No Exchanges or Refunds on hijab caps.
Free Shipping over $150
Free Express over $250
Standard: 2 - 8 Days
Express: 1 - 2 Days

30 Day Returns

No returns during sales events or festive seasons e.g Ramadan, Eid

No returns on any sale items / lifestyle items / custom & headwear items unless damaged.
Every Purchase helps Charity

Charity is very important part of Fajr Noor as we believe there is Barakah (blessing) in giving, it is a fundament part of the Islamic identity. So whenever you shop with us, a portion of every sale is given as Sadaqah. This not only helps those in need but allows us and our customers to purify our wealth. 

Prophet Muhammad ﷺ said: "Charity does not in any way decrease wealth. The servant who forgives, Allah adds to his respect; and the one who shows humility, Allah elevates him in the estimation (of the people)." - Shahih Muslim 2588
This product has no reviews yet.
This product has no reviews yet.