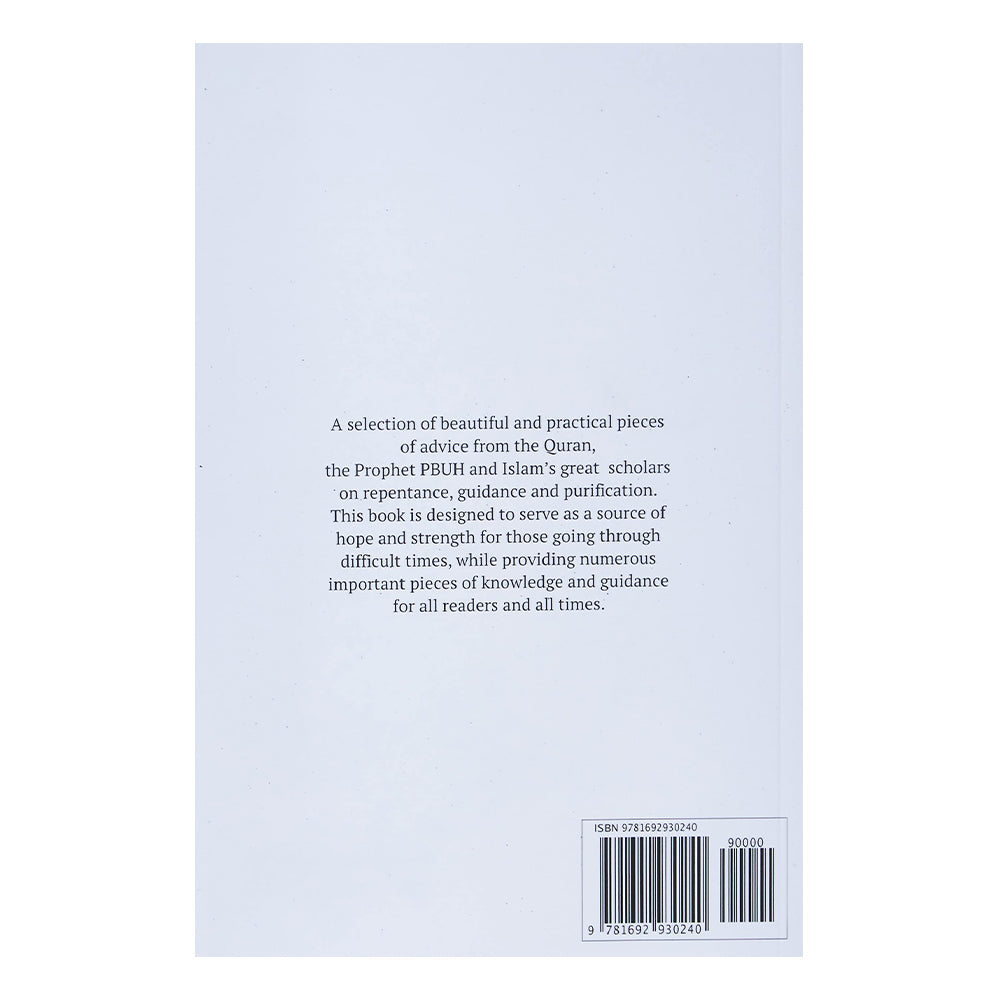 Timeless Seeds of Advice
Timeless Seeds of Advice: The Sayings of Prophet Muhammad ﷺ , Ibn Taymiyyah, Ibn al-Qayyim, Ibn al-Jawzi and Other Prominent Scholars in Bringing Comfort and Hope to the Soul

A selection of beautiful and practical pieces of advice from the Quran,the Prophet PBUH and Islam's great scholars on repentance, guidance and purification.

This book is designed to serve as a source of hope and strength for those going through difficult times, while providing numerous important pieces of knowledge and guidance for all readers and all times.

Written by B.B.Abdulla, Paperback, 139 pages.
Free Shipping over $150
Free Express over $250
Standard: 2 - 8 Days
Express: 1 - 2 Days

30 Day Returns

No returns during sales events or festive seasons e.g Ramadan, Eid

No returns on any sale items / lifestyle items / custom & headwear items unless damaged.
This product has no reviews yet.