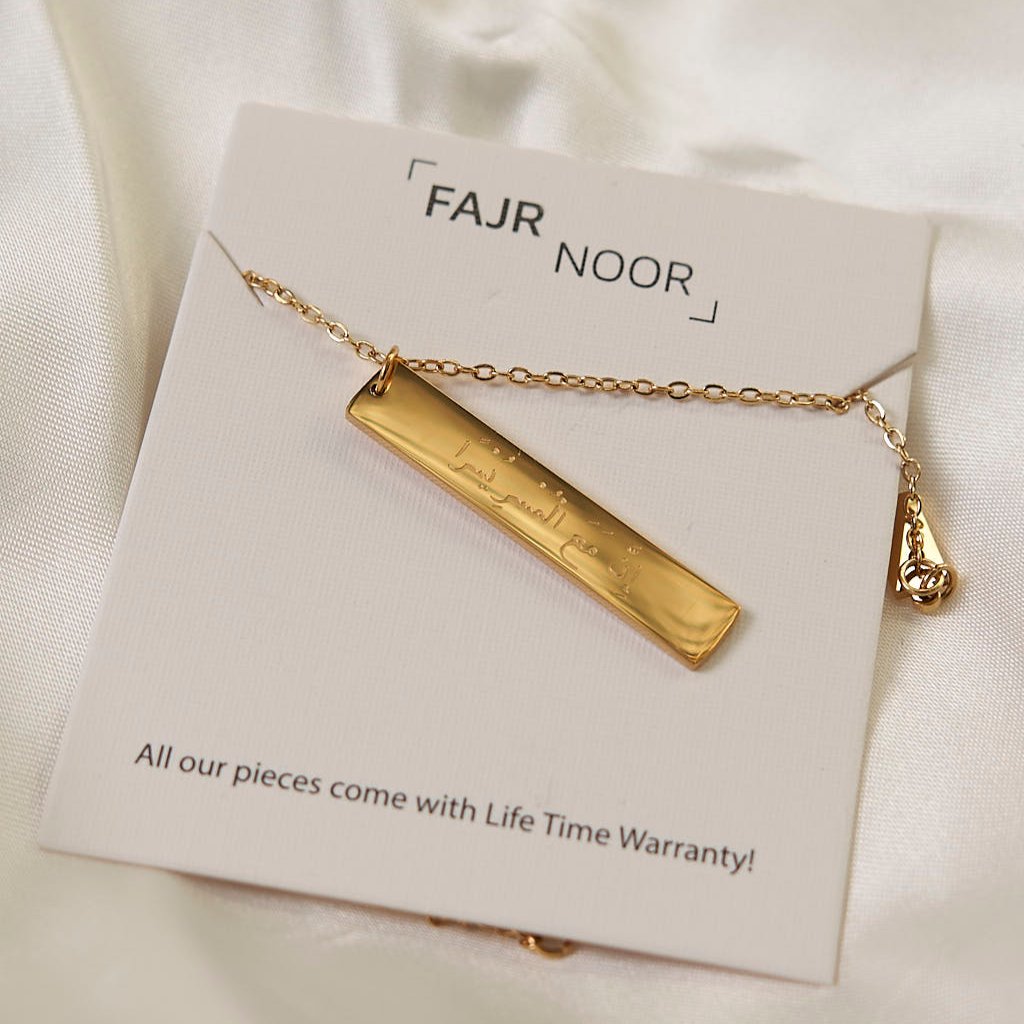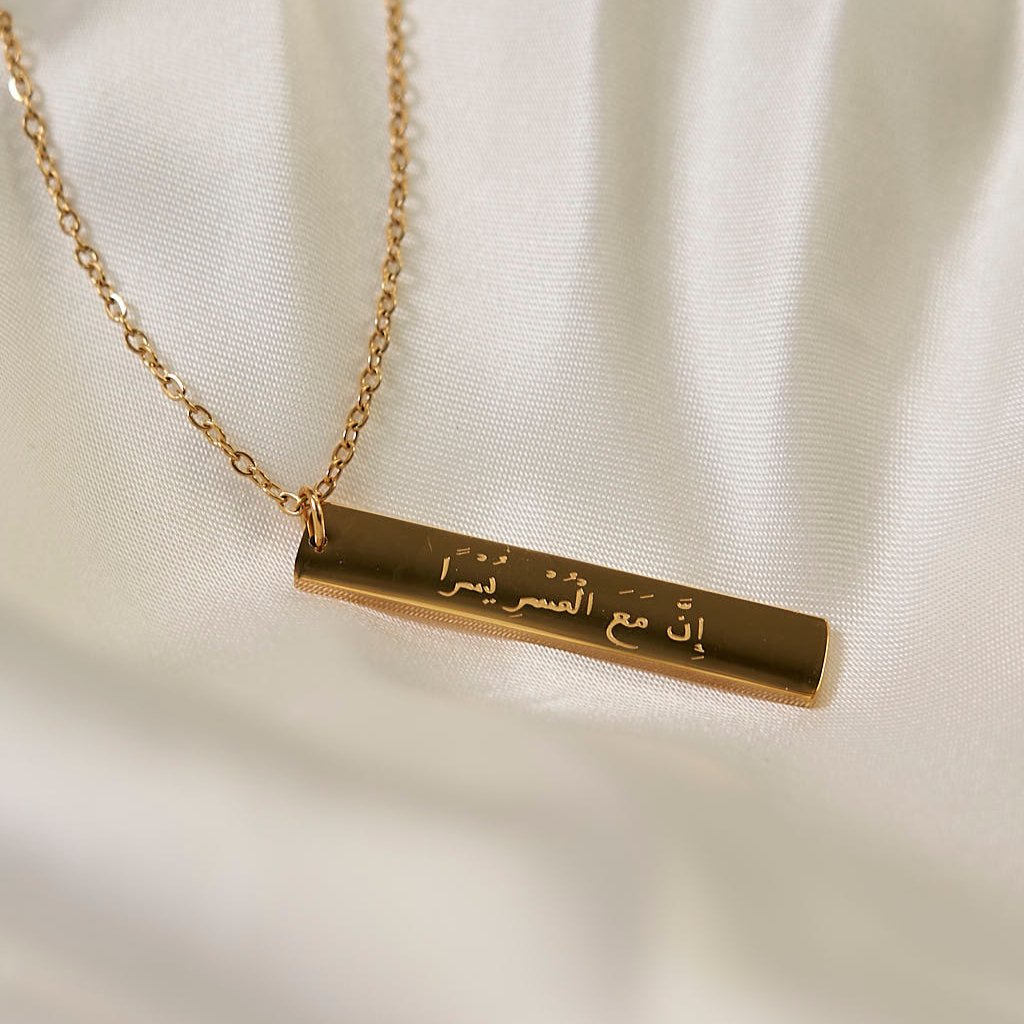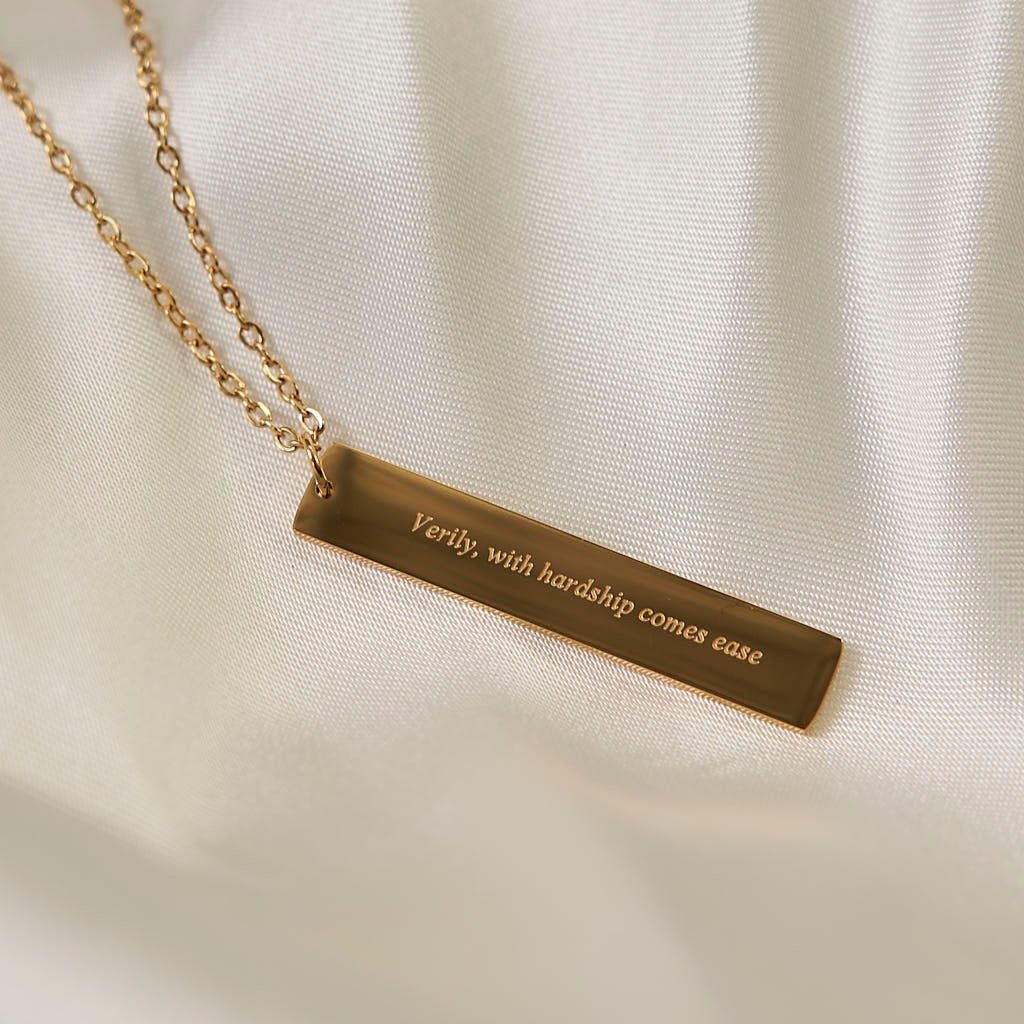 "Verily, with hardship comes ease" Necklace
Verily with every hardship comes ease [94:6] / إِنَّ مَعَ الْعُسْرِ يُسْرًا

Engraved with a beautiful Quranic saying on one side and with the English inscription on the other side, this necklace is a elegant combination of beauty and meaning that will radiate throughout each day.

Necklace are adjustable to ensure the perfect fit to any neck.
Hypoallergenic: Sensitive Skin-Friendly.
Lifetime Warranty against all rust or tarnish.
You will be giving charity, as a portion of our profits will be donated to charity.
Free Shipping over $150
Free Express over $250
Standard: 2 - 8 Days
Express: 1 - 2 Days

30 Day Returns

No returns during sales events or festive seasons e.g Ramadan, Eid

No returns on any sale items / lifestyle items / custom & headwear items unless damaged.
All our pieces come with Lifetime Warranty against any rust, tarnish or colour fading.

We want our pieces to last a lifestime, so you can appreciate the beauty that each piece holds.

The moment our jewellery fails to make you smile, contact us and we'll send you a new one.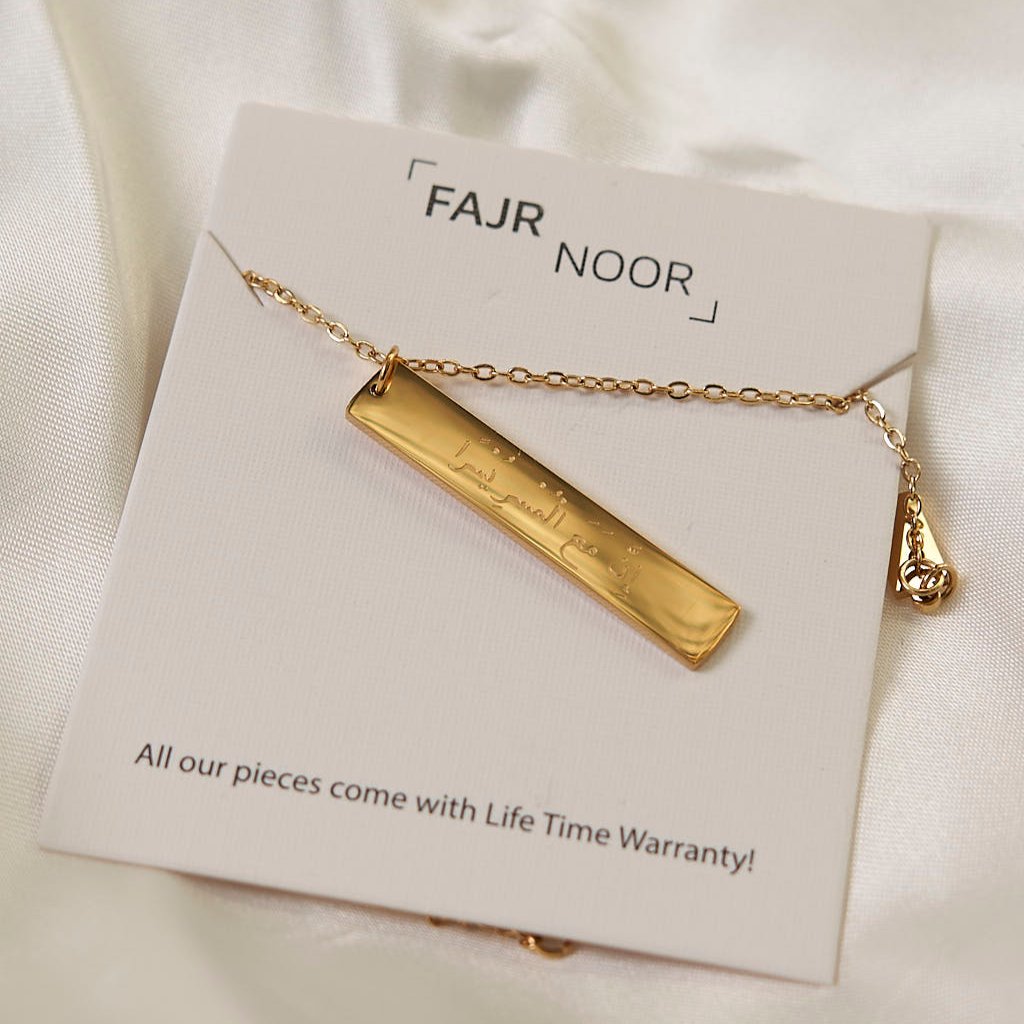 This product has no reviews yet.